Like many people, US Foods employees needed help navigating their health care benefits.
Many showed interest in several wellness tools the company began introducing a few years ago to address conditions such as diabetes and musculoskeletal problems. But employees seemed to get lost in the complexity of health care and all the options available to them.
"We simply needed to make it easy," says Joe Toniolo, senior director for US Foods health and welfare benefits.
To meet that need, the Rosemont, Ill.-based company adopted Health Advocacy Solutions (HAS). HAS was developed for employer groups like US Foods that were trying to get a handle on increased costs and lost productivity tied to employees' chronic and complex health conditions. Employers wanted intensive, integrated concierge-like case management to improve health and well-being, while eliminating red tape.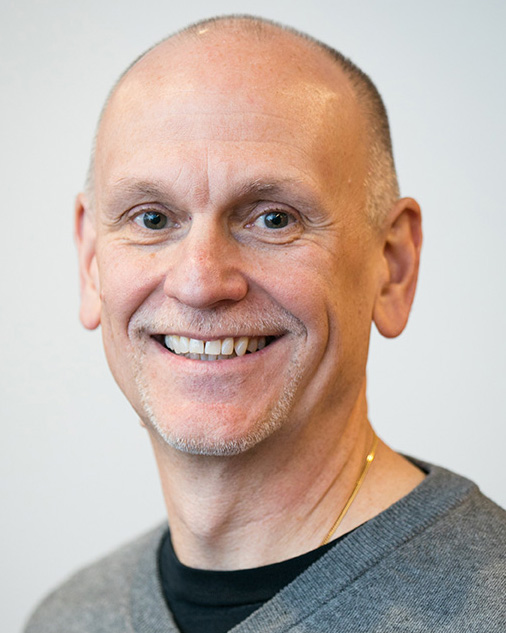 HAS now helps more than 1.5 million eligible members of Blue Cross and Blue Shield plans in Illinois, Montana, New Mexico, Oklahoma and Texas avoid unnecessary care and costs, while improving efficiency and satisfaction. HAS advocates find cost-effective, high-quality health care providers, which saves companies and their employees money. They also help employees navigate the health care system and offer case management by working with a team of clinical experts, pharmacists and social workers to support members' health care needs.
"We needed to find a solution to tie all our health and wellness programs together," Toniolo says. "A solution that was easy for our associates to engage with. A solution our associates trust, with a name they recognize. We are happy to offer HAS. After the first year of offering HAS, we have seen lower costs for our members and the company."
Dedicated services
Members enrolled in HAS have a single phone number that connects them to an advocate dedicated to serve their specific employer group. That exclusivity means advocates know the details of a group's benefits package so they can provide specialized, high-level service, including linking members to clinical support.
Advocates also receive daily utilization reports, allowing them to reach out and offer support almost immediately after members seek care, says Assistant Vice President Rex McCully.
"HAS is really designed to intervene with our members' health care journey in a much earlier fashion," he says. "We're not waiting for our members to hit a high-risk status before we start outreaching them."
HAS members also have access to a digital application that allows them to organize and access to their health benefits. They can use the app to find providers, get cost estimates for procedures, as well as set up personalized health alerts and reminders to be sent to their email or phone.
The proactive and holistic approach saved groups an average of $58 per employee per month in 2019.
"HAS is about finding unique ways to engage with our members," McCully says. "We want members to use us during their entire medical journey."
The program, which now includes about 900 team members, recruits 911 operators, teachers, social workers and hotel concierges as advocates because they tend to possess the communication skills and empathy needed to provide exceptional customer service. Team members also are promoted within the company.
Valuing the member experience
HAS advocate Morgan Walden answers members' benefits questions and offers information, resources and services that may help them. But some members require more guidance, including a woman who regained consciousness after spending 10 months in a coma.
The relationship developed after the member called with a question.
"I was asking probing questions that led to me finding out about her being in a coma," Walden says. "She had plenty of claims, and we worked through all of them. I wanted to take as much off her plate as I could. I always check on her because she still has claims coming in. It's not over for her."
The keys to building those strong relationships include empathy, keen listening skills and consistent member follow-up.
"To me, members are not a diagnosis," says holistic health specialist and nurse Raffolin Ponce de Leon. "When they open up to me, I try to figure out how they got to where they are. I try to get to know them as human beings."
To develop effective care management plans, she considers members' home and community environments, as well as social and economic factors.
"Their personal stories bring value to my work," Ponce de Leon says. "I want to help them achieve optimal health."